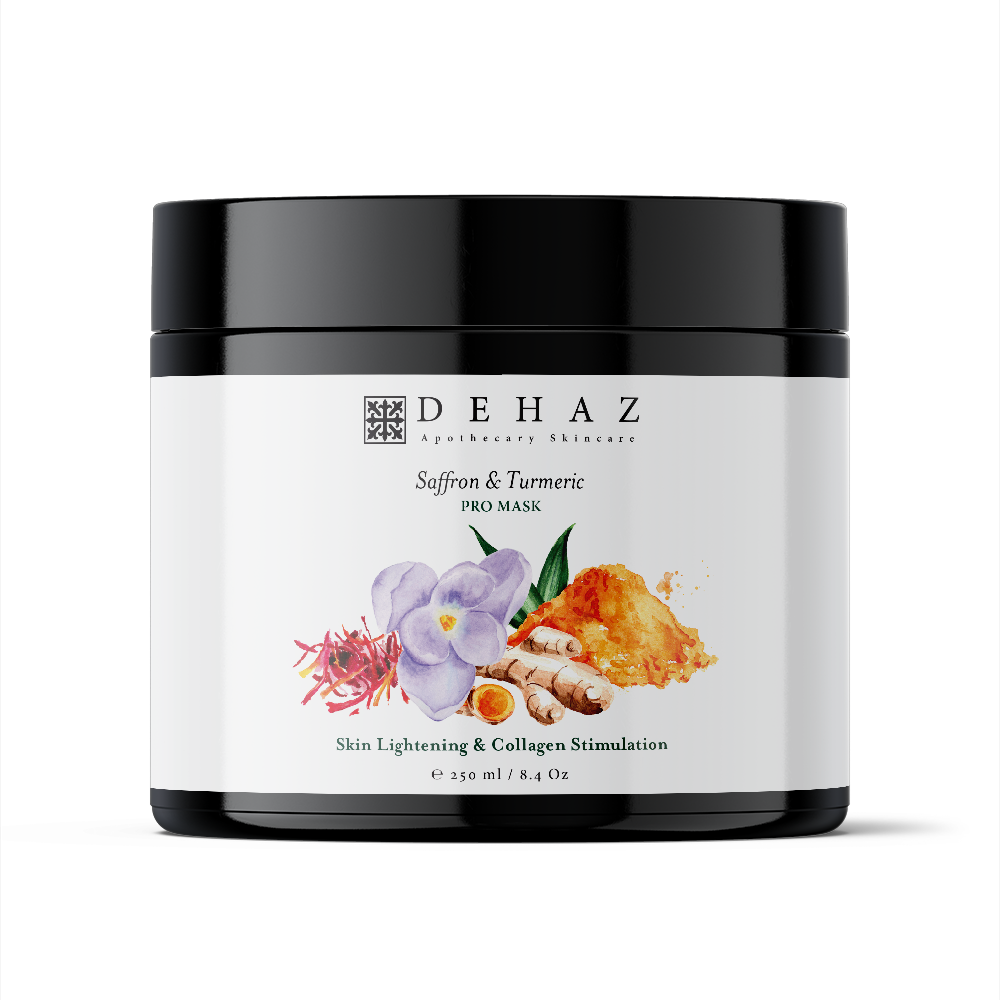 Les Nouvelles Esthétiques & Spa magazine has nominated the Dehaz Saffron & Turmeric Mask for Skin Lightening & Collagen Stimulation for best skin brightening treatment. 
This professional Skin Lightening and Collagen Stimulation Mask is formulated with natural yet very active skin lightening ingredients, carefully selected for their proven efficacy in delivering an immediate and long-term effect on the skin.
In addition to lightening, this mask contains exfoliating enzymes, skin smoothing amino acids, Co-enzyme Q10 (CoQ10) to stimulate collagen production and Resveratrol Antioxidants to restore the skin's health and prevent future damage.
Please show your support for Dehaz by voting today! After clicking on the link, navigate to brightening treatments in the left hand navigation, select the checkbox next to Dehaz Saffron & Turmeric mask and click vote.
About Les Nouvelles Esthétiques & Spa magazine
With an international network that spans the globe, 62-year-old Les Nouvelles Esthétiques & Spa magazine was established in Paris in 1952 and has grown into a trade publication with a worldwide reputation. It is currently published in 30 countries including the USA, Brazil, France, Italy, Russia, China, Japan, South Africa to Australia, and is distributed to nearly 70 countries.
The American edition of Les Nouvelles Esthétiques & Spa has been in circulation since 1985 and is dedicated to bringing inspiration, support and up-to-date knowledge to the world of skin care and spa. From spa therapies, body and skin care to makeup, wellness and business management, our topics encompass all aspects of the industry.
More than a magazine, it's a community of educators, therapists, owners and writers that join together in knowledge to propel professionals and their businesses to the next level.