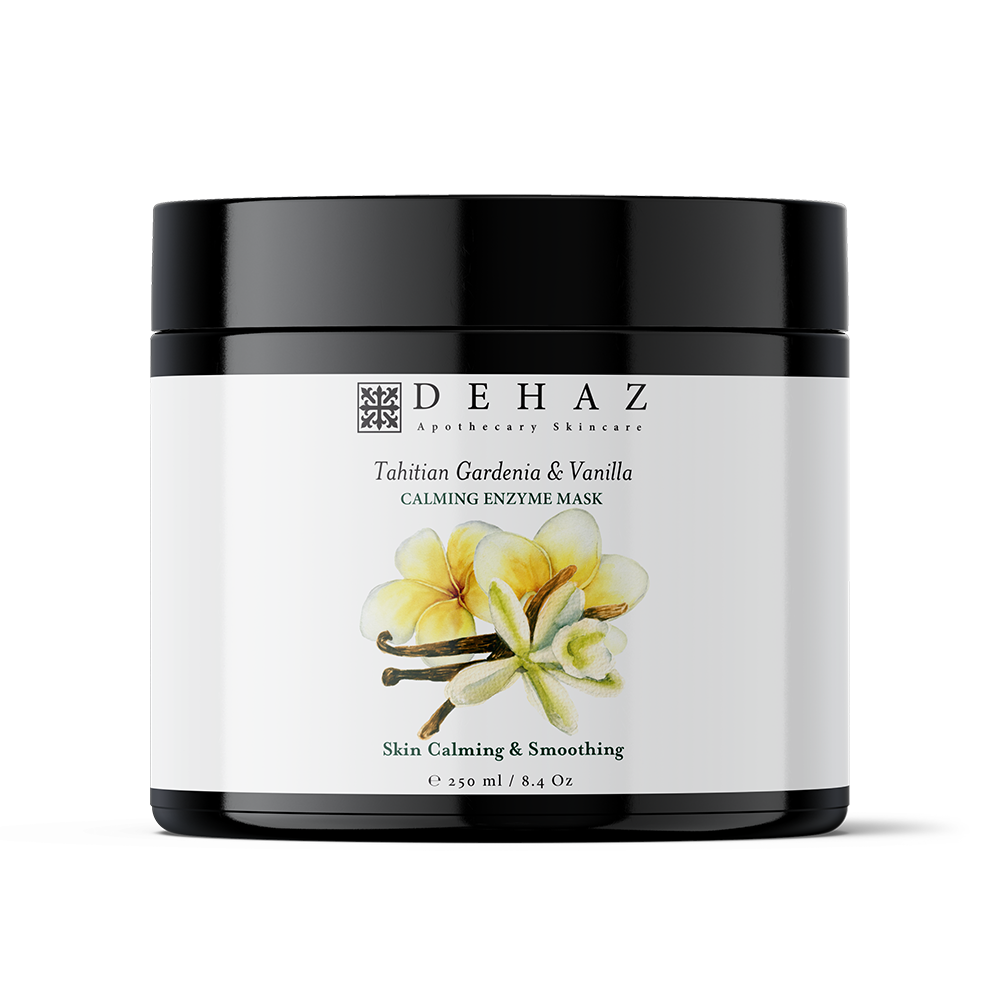 Dehaz is pleased to announce the addition of the Tahitian Gardenia and Vanilla Mask to our professional line of products. This multitasking mask is formulated with a base of Agave Extract & Hyaluronic Acid, to deeply hydrate and nourish the skin immediately, Pineapple & Papaya Enzymes to gently eliminate dead skin,  Chamomile & Calendula Extracts to soothe the skin, while Vanilla Oil and Tahitian Gardenia Oil infuse the skin with powerful anti-oxidants. The result is an incredibly plump and glowing skin!
Why Vanilla?
The antibacterial properties of vanilla make it beneficial for the treatment of blemishes. It's antibacterial effects help cleanse skin, reducing the occurrence of pimples and acne .

Vanilla Bean Extract contains Vanillin, a polyphenol with powerful antioxidant properties. These antioxidants prevent and reverse skin damage caused by free radicals. Vanillan helps to slow down signs of aging like fine lines, wrinkles and age spots.

Vanilla is a good source of  B-vitamins like niacin, thiamin, Vitamin B6 and pantothenic acid which play an important role in the maintenance of healthy skin. The antioxidant properties of vanilla protect skin from damage caused by environmental pollutants and toxins.
DEHAZ Tahitian Gardenia and Vanilla Mask is just one of the delicious Professional Products within the South Pacific Escape collection launching in Fall 2020. If you are passionate about offering your clients a high quality service, delivering an authentic experience that takes their senses on a journey around the world and transforms their skin at the same time, DEHAZ Apothecary Products are the ultimate choice!